Sinopsis
Cuando dos cuarentones vendedores de relojes son despedidos de sus respectivos trabajos, convencidos ambos de que no se han adaptado a los cambios de las nuevas tecnologías, deciden empezar de nuevo y buscar trabajo en la empresa más exitosa de Internet: Google. Finalmente consiguen un contrato de prácticas como becarios. La locura comienza cuando se ven compitiendo para conseguir el puesto con jóvenes veinteañeros, mucho más listos y más familiarizados con el mundo digital que ellos.
Opciones online
| Opción | Servidor | Idioma | Calidad |
| --- | --- | --- | --- |
Opciones de descarga
| Opción | Servidor | Idioma | Calidad |
| --- | --- | --- | --- |
Título en inglés
Los becarios
Título original
The Internship
Año de lanzamiento
2013
Géneros
Duración
125 min.
Estado
Released
Ranking
6.1 de 1697 votos
Escritor
N/A
Director
Actores
Aasif Mandvi, Am Fong, Andrew Blazensky, Anna Enger, Ashlee Heath, B. J. Novak, Bentley Gates, Bilan Walker, Brady Morales Woolery, Brian Castellanos, Brian F. Durkin, Bruno Amato, Cabran E. Chamberlain, Caleb Woods, Callan Wilson, Camilo Kem Olmeda, Carl Marino, Charlie Levy, Chasty Ballesteros, Christian Guiton, Christopher Marrone, Chuti Tiu, Claudia Gates, Clifton Guterman, Cooper McKay, Corey D. Dargan, Curry Stone, Daniel Howat, Daniel Partenie, Dean Balkwill, Doris Morgado, DuRa Brown, Dylan O'Brien, Eric André, Etienne Vick, Fel Tengonciang, Gary Anthony Williams, Greg Crews, Gus Williams, Harvey Guillen, Heather Rae Young, Hunter Clowdus, Jacqueline Marie Zwick, Jake Tompkins, James Watlington, Jarion Monroe, Jean Whalen, Jekyns Pelaez, Jessica Szohr, Jill Jane Clements, Jimmy O. Yang, JoAnna Garcia, Jody Smith 'The Supertrainer', Joel Rogers, John Goodman, John Lobato, John Michael Weatherly, John Orantes, John T. Ford, Josh Brener, Josh Gad, Joshua Reid-Davis, Julie Mayo, Kacie Jo Marta Nickles, Karen Ceesay, Kelly V. Reid, Ken Melde, Kristina Mickel, Kristopher Thiab, Laura Avnaim, Liana Loggins, Linda 'Lil' Johnston, Lisa Wu, Lucky Mangione, Margie Cox, Martha B. Knighton, Matthew Wang, Max Minghella, Michael D. Layden, Michael J. Walker, Mickey Cole Jr., Millie Wannamaker, Miracole Burns, Mitchell Schwartz, Molly Brady, Molly Shaiken, Moses J. Moseley, Natalia Smith, Nick DeKay, Nickolas Wolf, Nkechi Okoro, Owen Wilson, Patrick Engler, Ricky Cornett, Rob Riggle, Rodolfo C Barrios, Rose Byrne, Sean Goulding, Sergey Brin, Sophie Levy, Star Phyfe, Steven Wiig, Tess Levy, Thomas Dalby, Tiara Ramos, Tina Gilton, Tiya Sircar, Tobit Raphael, Troy Faruk, Tyler Bilyeu, Valyn Hall, Vanessa Ross, Vince Vaughn, Wayne Packer, Wells Chen, Will Ferrell, Zane Stephens
Actores
Owen Wilson
Nick Campbell
Vince Vaughn
Billy McMahon
Rose Byrne
Dana Simms
Max Minghella
Graham Hawtrey
Aasif Mandvi
Roger Chetty
Josh Brener
Lyle Spaulding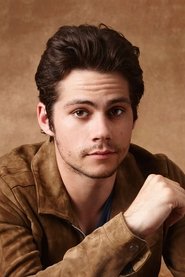 Dylan O'Brien
Stuart Twombly
Tiya Sircar
Neha Patel
Tobit Raphael
Yo-Yo Santos
Josh Gad
Andrew 'Headphones' Anderson
Jessica Szohr
Marielena Gutierrez
Rob Riggle
Randy
Eric André
Sid
Harvey Guillen
Zach
Gary Anthony Williams
Bob Williams
Bruno Amato
Sal
JoAnna Garcia
Megan
Anna Enger
Eleanor
B. J. Novak
Male Interviewer
Karen Ceesay
Female Interviewer
Ashlee Heath
Jeanie
Linda 'Lil' Johnston
Lorraine
Will Ferrell
Kevin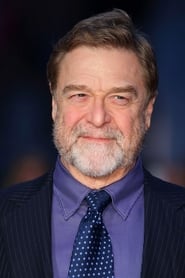 John Goodman
Sammy Boscoe
Jill Jane Clements
Female Customer
Sean Goulding
Snitch
Brian F. Durkin
Club Douche
Sophie Levy
Library Teen
Charlie Levy
Library Little Girl
Valyn Hall
Waitress with Pappy
Jarion Monroe
Not Professor X
Fel Tengonciang
Yo-Yo's Dad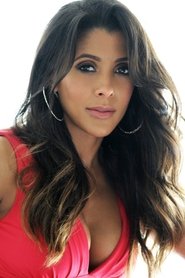 Doris Morgado
Dry Cleaner Girl
Molly Brady
Waitress Jennifer
Jody Smith 'The Supertrainer'
Bouncer #1 (as Jody Smith)
Tiara Ramos
Exotic Dancer #3
Wells Chen
Chinese Waiter
Rodolfo C Barrios
College Student (uncredited)
Laura Avnaim
Googler (uncredited)
DuRa Brown
Strip Club Patron (uncredited)
Miracole Burns
Cosplay Bartender (uncredited)
Brian Castellanos
Arcade Patron (uncredited)
Cabran E. Chamberlain
Restaurant Patron (uncredited)
Ricky Cornett
Billy's Dad (uncredited)
Mickey Cole Jr.
Marty (uncredited)
Margie Cox
Elektra Cosplayer (uncredited)
Greg Crews
Little League Parent (uncredited)
Thomas Dalby
Chinatown Pedestrian (uncredited)
Corey D. Dargan
Retirement Community Cargiver (uncredited)
Nick DeKay
Douchebag Friend (uncredited)
Patrick Engler
Chinatown Pedestrian (uncredited)
Am Fong
Restaurant Patron (uncredited)
Bentley Gates
Bartender (uncredited)
John T. Ford
Google Employee (uncredited)
Claudia Gates
Waitress (uncredited)
Tina Gilton
Chinatown Traveler (uncredited)
Christian Guiton
Arcade Patron (uncredited)
Daniel Howat
Noogler (uncredited)
John Lobato
Googler (uncredited)
Michael D. Layden
8 Year Old Nick (uncredited)
Liana Loggins
Model (uncredited)
Lucky Mangione
Googler (uncredited)
Cooper McKay
Tiki bar patron (uncredited)
Julie Mayo
Google Leader (uncredited)
Kristina Mickel
Link (uncredited)
Ken Melde
Pizza Patron (uncredited)
Moses J. Moseley
Googler (uncredited)
Kacie Jo Marta Nickles
Googler (uncredited)
Camilo Kem Olmeda
Bruce Lee Cosplayer / Noogler (uncredited)
John Orantes
Arcade Patron (uncredited)
Wayne Packer
Googler (uncredited)
Star Phyfe
Newgooler (uncredited)
Daniel Partenie
Patron (uncredited)
Kelly V. Reid
Google Leader (uncredited)
Joel Rogers
Shuffleboard Oldtimer Guy (uncredited)
Joshua Reid-Davis
Bar Patron (uncredited)
Mitchell Schwartz
Noogler (uncredited)
Molly Shaiken
Volleyball Player (uncredited)
Natalia Smith
Air Hockey Girl (uncredited)
Curry Stone
Noogler (uncredited)
Kristopher Thiab
Grease Monkey (uncredited)
Jake Tompkins
Restaurant Guest (uncredited)
Bilan Walker
Noogler (uncredited)
Matthew Wang
Google Intern (uncredited)
James Watlington
Noogler (uncredited)
Jean Whalen
Eve (uncredited)
Callan Wilson
Cole (uncredited)
Nickolas Wolf
Library Kid (uncredited)
Caleb Woods
Noogler (uncredited)
Brady Morales Woolery
Card Player (uncredited)
Jacqueline Marie Zwick
Google Employee (uncredited)
Andrew Blazensky
Arcade Patron (uncredited)
Zane Stephens
Frankie
Tyler Bilyeu
Noogler (uncredited)
Hunter Clowdus
Valet (uncredited)
Jekyns Pelaez
Tiki Bar Patron (uncredited)
Dean Balkwill
Little League Coach
Tess Levy
Library Tween
Clifton Guterman
Google Barista
Chasty Ballesteros
Exotic Dancer #1
Heather Rae Young
Exotic Dancer #2
Chuti Tiu
Yo-Yo's Mom
Martha B. Knighton
Rose
Gus Williams
Bouncer #2
Sergey Brin
Sergey Brin (uncredited)
Troy Faruk
Douchebag Friend (uncredited)
Carl Marino
Upscale Dining Couple (uncredited)
Christopher Marrone
Computer Guy (uncredited)
Nkechi Okoro
Chinatown Pedestrian (uncredited)
Vanessa Ross
Restaurant Patron (uncredited)
Etienne Vick
Street Walker (uncredited)
Millie Wannamaker
Retiree (uncredited)
John Michael Weatherly
Umpire (uncredited)
Steven Wiig
Chinatown Pedestrian (uncredited)
Lisa Wu
Jeggins (uncredited)
Jimmy O. Yang
Wa Zao (uncredited)
Michael J. Walker
Bell Hop (uncredited)
Director
Shawn Levy
Director
Escritor
Vince Vaughn
Escritor
Jared Stern
Escritor
Vince Vaughn
Escritor