Sinopsis
La batalla de los sexos cuenta el partido de tenis celebrado en 1973 entre dos grandes tenistas, la número 1 del ránking WTA de tenis de 29 años, Billie Jean King (Emma Stone), y el que es uno de los mejores tenistas de la historia, Bobby Riggs (Steve Carell), de 55. Este fue un encuentro que se convirtió en uno de los eventos deportivos televisados con más audiencia de todos los tiempos. Además de la importancia del mismo, este partido desencadenó muchos debates sobre la igualdad de género y el movimiento feminista.
Opciones online
| Opción | Servidor | Idioma | Calidad |
| --- | --- | --- | --- |
Opciones de descarga
| Opción | Servidor | Idioma | Calidad |
| --- | --- | --- | --- |
Título en inglés
La batalla de los sexos
Título original
Battle of the Sexes
Año de lanzamiento
2017
Géneros
Biography, Comedia, Drama, Estrenos, Estrenos 2017
Duración
121 min.
Estado
Released
Ranking
Estrenos HD de 208 votos
Escritor
N/A
Director
Jonathan Dayton, Lyn Matsuda Norton, Robert E. Kay, Thomas Patrick Smith, Valerie Faris
Actores
Agnes Olech, Alan Cumming, Amy Holt, Andrea Riseborough, Austin Stowell, Bill Pullman, Bob Stephenson, Bridey Elliott, Chip Chinery, Chris Parnell, Cooper J. Friedman, Elisabeth Shue, Emma Stone, Enuka Okuma, Eric Christian Olsen, Frank Lui Geo, Fred Armisen, James Mackay, Jessica McNamee, John C. McGinley, Lewis Pullman, Mark Harelik, Martha MacIsaac, Mickey Sumner, Natalie Morales, Nelson Franklin, Sarah Silverman, Steve Carell, Tim Ransom, Wallace Langham
Actores
Emma Stone
Billie Jean King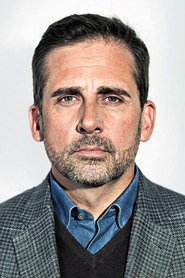 Steve Carell
Bobby Riggs
Andrea Riseborough
Marilyn Barnett
Sarah Silverman
Gladys Heldman
Bill Pullman
Jack Kramer
Alan Cumming
Ted Tinling
Elisabeth Shue
Priscilla Riggs
Austin Stowell
Larry King
Eric Christian Olsen
Lornie Kuhle
Natalie Morales
Rosie Casals
Lewis Pullman
Larry Riggs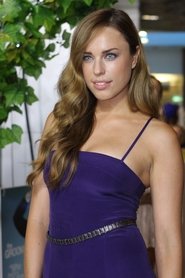 Jessica McNamee
Margaret Court
Martha MacIsaac
Jane 'Peaches' Bartkowicz
Wallace Langham
Henry
Mark Harelik
Hank Greenberg
Fred Armisen
Rheo Blair
Chris Parnell
DJ
John C. McGinley
Herb
Mickey Sumner
Valerie Ziegenfuss
Bridey Elliott
Julie Heldman
James Mackay
Barry Court
Tim Ransom
Jerry Perenchio
Frank Lui Geo
Bobby Zealot
Chip Chinery
Roone Arledge
Cooper J. Friedman
Bobby Riggs Jr.
Enuka Okuma
Bonny
Agnes Olech
Dana
Bob Stephenson
Bobby's Publicist
Nelson Franklin
TV Reporter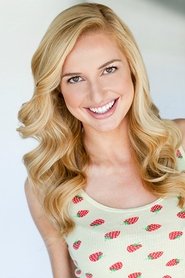 Amy Holt
Woman #1
Director
Jonathan Dayton
Director
Valerie Faris
Director
Robert E. Kay
Director
Thomas Patrick Smith
Director
Lyn Matsuda Norton
Director
Escritor
Simon Beaufoy
Escritor